Delaware Civil Litigation Lawyers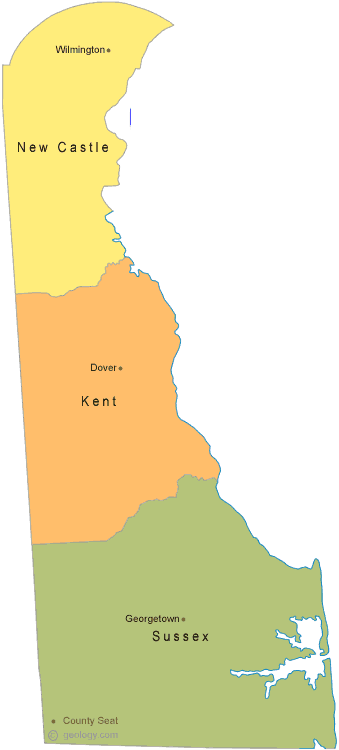 Under Delaware's law, civil litigation is a legal process brought by a private or public entity, which is not concerned with criminal activity.
Delaware civil litigation serves the purpose of providing persons with compensation for legal injustices or wrongs that have been committed against them.
In Delaware, the major purpose of civil litigation is not punishment or deterrence. Both of those goals are the province of the criminal justice system. Alternatively, civil litigation in Delaware is meant to provide the victims of wrongdoing with tangible (usually monetary) redress.
Find Civil Litigation Lawyers and Law Firms in the Largest DE Cities
What Are Common Subjects of Civil Litigation in Delaware?
Delaware civil litigation can come up in basically any context. However, some situations are more likely to lead to civil litigation than others:
Personal Injury: Personal injury in Delaware is probably the issue that most frequently leads to civil litigation. When someone is physically injured because of the intentional or negligent conduct of another, they have a right to recover the costs associated with the injury, such as medical expenses, lost wages, etc.
Employment: The employment relationship is considered to be very significant in Delaware - possibly one of the most important non-family relationships there is. Therefore, it's not uncommon for civil litigation to result. Anything from a violation of wage and hour laws to an injury on the job can lead to civil litigation in Delaware.
Family Disputes: In Delaware, the family relationship is intricate and sometimes contentious. Disputes involving child custody, spousal support, and the like can explode into costly and time-consuming litigation in Delaware's family courts.
Do I Need a Delaware Civil Litigation Attorney?
In Delaware, the specter of a lawsuit, and accompanying litigation, can appear seemingly out of nowhere, and the concerns they raise can be extremely convoluted.
If you have any reason to believe that you might be engaged in a civil lawsuit anytime soon, it's a very good idea to seek the advice of a skilled Delaware civil litigation attorney.
---
California is located on the Pacific Coast of the United States. With a population of over 37 million people, it is by far the most populous state in the U.S. California's state capitol is located in the city of Sacramento. The California State Capitol building located there serves as home to the state legislature and the Office of the Governor.
The history of California is driven by a series of "booms" centered in major cities, such as the San Francisco gold rush, the Central Valley agricultural booms, the filming industry boom in Hollywood, and the technology boom in Silicon Valley. These industries, as well as California's location on the coast, have led to an influx of people from all over the U.S. and around the world.
California is known for its ornate historical courthouses like the Alameda and Fresno courthouses. Over time most California courthouses have been renovated or rebuilt in a more modern fashion. Currently, California courthouses feature new technologies in the courtrooms. Some of the more active California Superior Courts include the courthouses in Alameda, San Diego, Los Angeles, San Francisco, and Fresno.
California's legislature is always very "busy", and the state is known for its complex set of laws. Lawyers in California are required to pass one of the most rigorous bar exams in the country. This ensures that California lawyers understand the vast network of laws and regulations that are unique to the state. California lawyers offer legal services in a broad range of fields and topics.